Kaldeva Coffee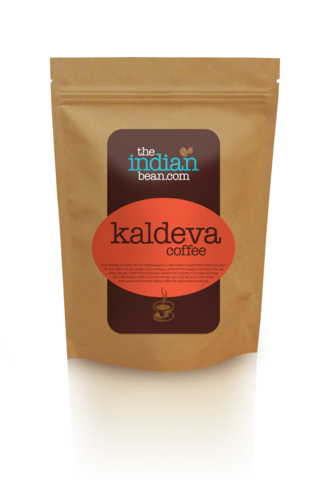 While wandering through the hills of Baba Bundangiri, also the birthplace of the bean in India, we stumbled upon the Kaldevapura estate. A quaint estate lying at an altitude of 3800-4100 ft., that besides coffee is a cultivator of vanilla, cocoa, oranges, cardamom and pepper as well. Quite an eclectic mix for an estate.
 Coming to the cup, when you get a whiff of the beans, you will be in for a surprise. Cocoa, nut and a hint of fruit, this coffee is not your average cup of joe. Because of the variety that is grown on the estate, kaldeva coffee hits various notes in every sip.
 When we tried it for ourselves, the taste was not just awesome. Try it for yourself. You won't be disappointed.
Our batch of specialty coffee, is indeed treated in a special manner. Instead of having metal heat pass through the beans, we make sure that only clean air and infrared heating elements are used in the process (Air Roasted). To make it sound a little more interesting, let's just say we are the new-age-tandoors for coffee roasting.
| | |
| --- | --- |
| Coffee Type | Single Origin, Washed Arabica and Pulped Natural Arabica |
| Region | Bababundagiri |
| Country | India |
| Origin | Karnataka |
| Elevation | 4,100 ft. |
| Varietal | Kent |
| Process | Wet |
| Strength  | High |
| Roast | Medium to Dark Roast |