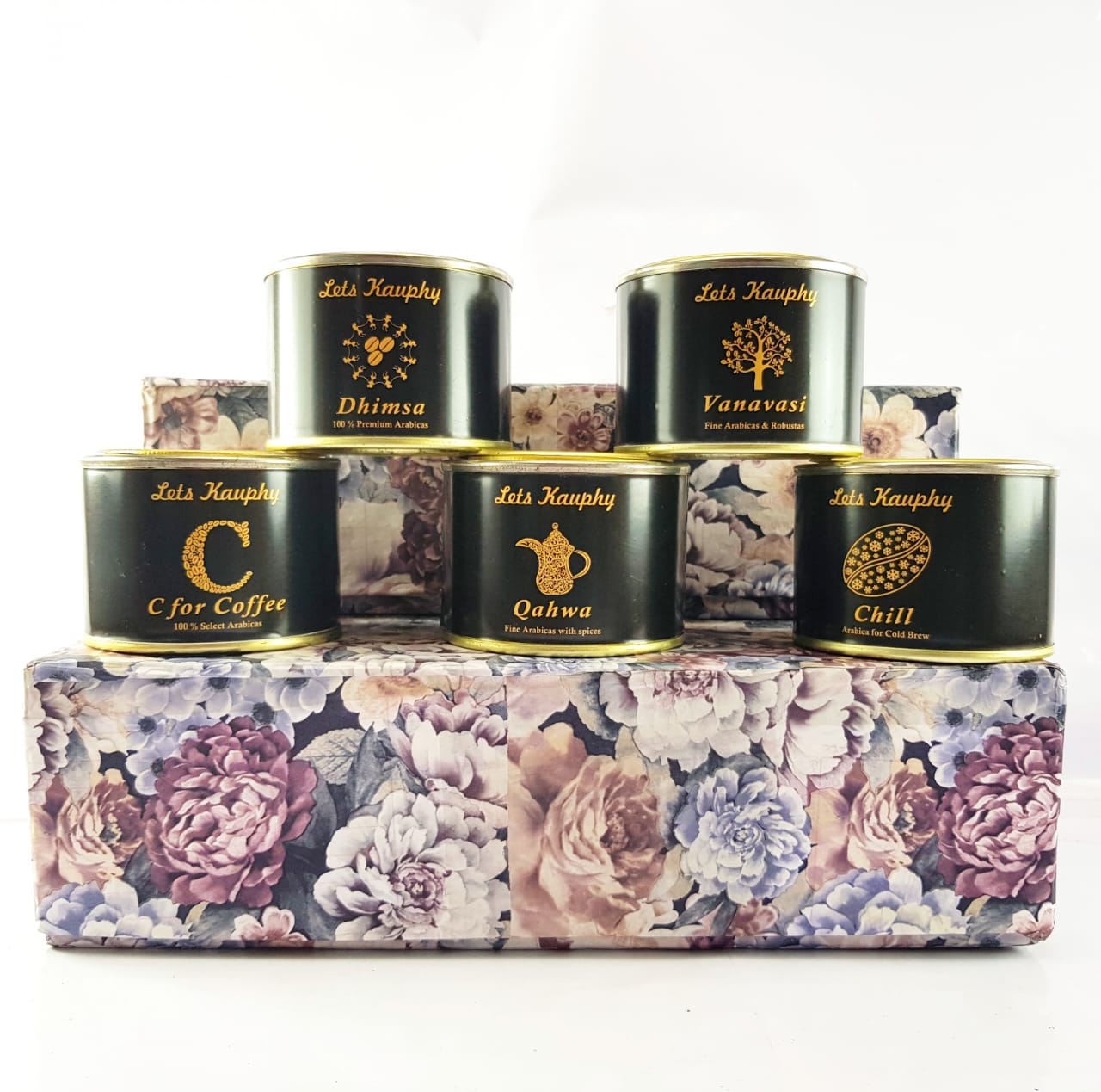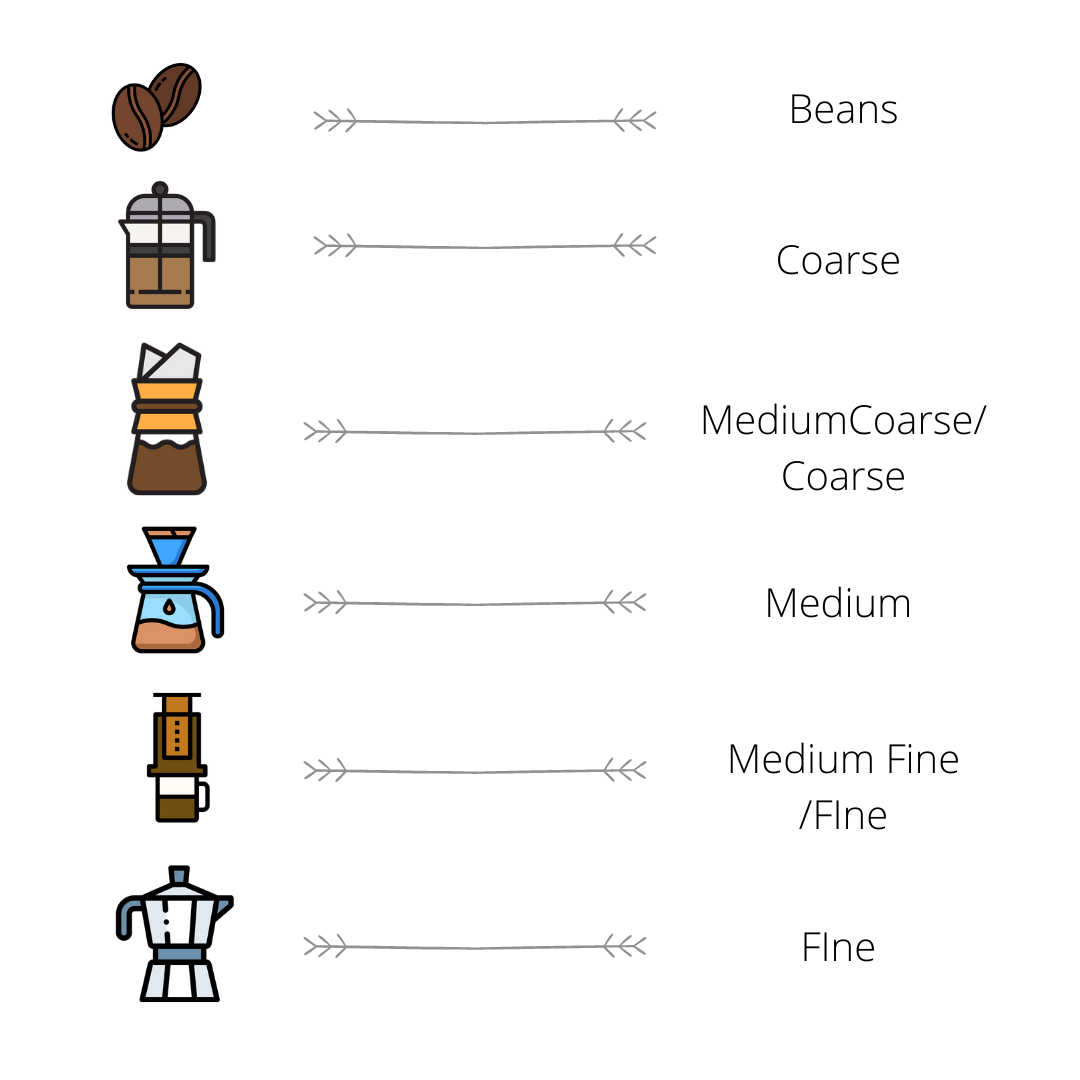 Lets Kauphy
Diwali Gift Box
Regular price
Sale price
649.00
Tax included.
---
Gift Your Loved Ones A Selection Of Speciality Coffee This Diwali .
5 coffees
60 gms each
Packed in Food Grade tins
Dhimsa Coffee
100 % Premium Arabica Beans
As mellow as the world-famous local tribal dance - Dhimsa, after which it is named, this coffee is made from premium grades of 100 % Arabicas. This coffee is a first preference for the coffee snobs, who want to have their cuppa any time of the day. Freshly brewed cup starts aromatic followed by a hint of natural sweetness ending with chocolate notes
Vanavasi Coffee 

A strong blend of 70 % Arabicas & 30 % Robusta
As the name says - Vanavasi, this coffee is made from a blend of washed Arabica & unwashed Robusta beans gathered from the deep thick forests. This select combination gives the cup a strong flavour and body. This coffee will be a good option for coffee lovers with a liking an Espresso but want to brew manually.
C For Coffee 
A micro lot coffee of Tiny beans proudly claiming to break the adage – 'Bigger the Better'.
Usually, a good coffee is made only from beans of higher grades which are classified according to size and density. In contrast to that, our 'C for Coffee' is made from a blend of select little beans carefully sourced from different pockets of the Araku Valley coffee-growing region and which underwent different processes resulting in a Cup with mild body and brightness ending with a hint of sweetness and spice.
Qahwa Coffee
Spiced up Coffee
Qahwa - the Arabic & Persian style of savoring coffee made for those who are adventurous and want to try something new. This new avatar of coffee made with select coffees and incredible spices will surely give you a whole new refreshing experience.
Chill Coffee 
Cold Brew Blend
Arabicas grown at specific high elevations are particularly used to make this coffee which contributes to the natural sweet notes in the cup. The slow and steady extraction in controlled conditions results in the final cup that is amazingly smooth, naturally sweet, and surprisingly less acidic.
Preparation: Add 7 parts of cold water to 1 part of ground coffee and leave it in refrigerator for 16 hours in airtight bottles. Take it out, strain it through the finest sieve available and store the concentrate in airtight bottles in the refrigerator. You may have it straight diluted with ice cubes, chilled water, and a dash of lime for a refreshing Caffeine dose. Consume the concentrate within 10 days after preparing.